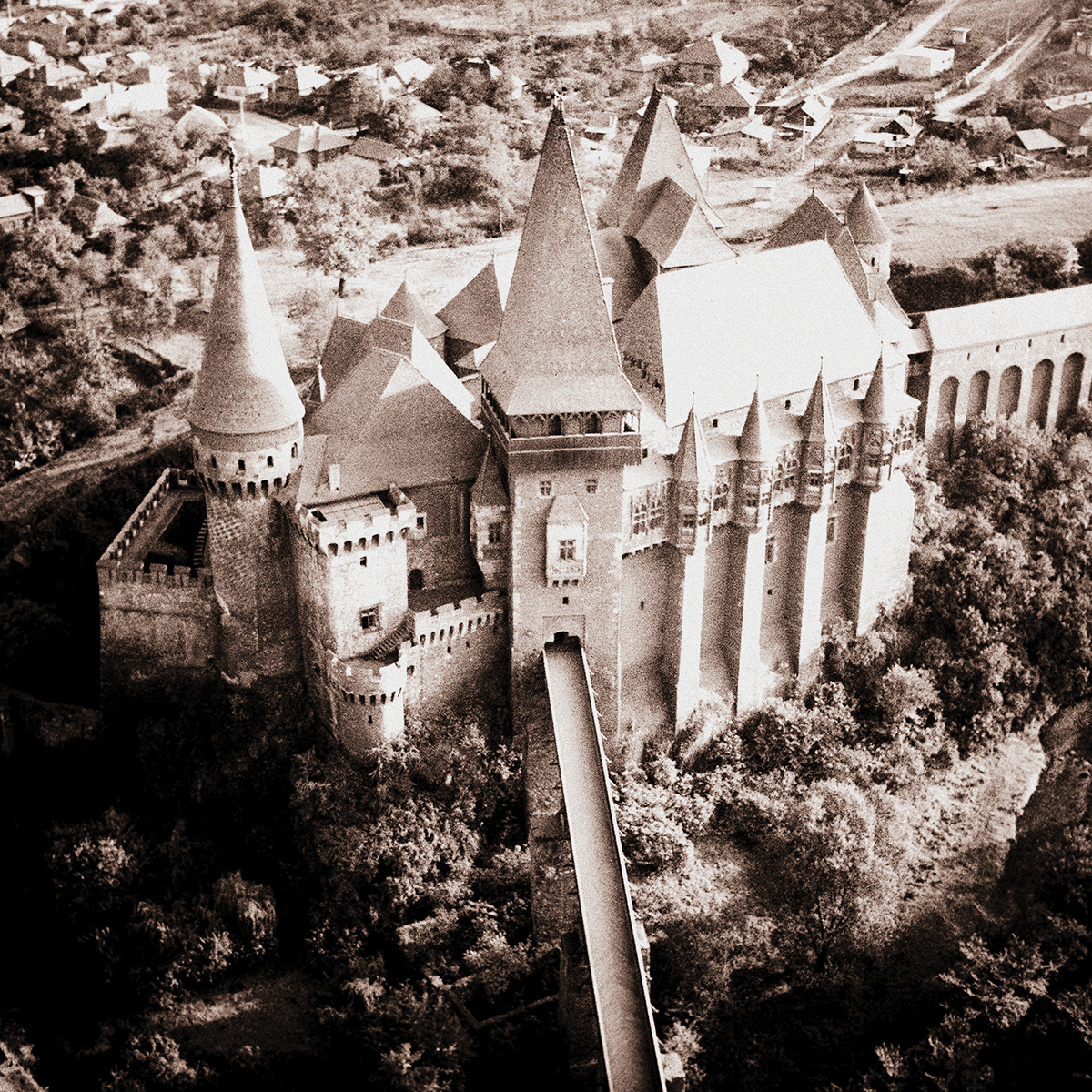 THE HUNIADY CASTLE
"You have water, but not soul"
Hunyad Castle (or Corvin Castle), Hunedoara, Romania – rare photograph made from helicopter in the 70's by the Romanian photographer, Gh. Dumitriu Maican.
Hunyad Castle, one of the largest castles in Europe, was laid out in 1446, when construction began at the orders of John Hunyadi (Romanian: Iancu or Ioan de Hunedoara). Built over the site of an older fortification and on a rock above the small Zlatesti River, the castle is a large and imposing building with tall and diversely colored roofs, towers and myriad windows and balconies adorned with stone carvings.
In the castle yard, near the 15th-century chapel, there is a well 30 meters deep. According to the legend, twelve Turkish prisoners to whom liberty was promised if they reached water dug this fountain. After 15 years they completed the well, but their captors did not keep their promise. It is said that the inscription on a wall of the well means "you have water, but not soul".